Welcome to South Somerset Partnership School. It has been a pleasure to lead SSPS over the past year, and to see so many of our students achieve outcomes that far exceed their own expectations.
Our Year 11 students worked hard during the spring and summer terms and secured a great set of examination results. 3 students achieved 5+ Level 2 Qualifications including English and Maths, with 50% of our students achieving a Grade 3 (equivalent to the old Grade D) in English. This is a fantastic achievement, and I am very proud of our students, and the staff who taught them.  As a result of a good revision and examination period, our Year 11 students earnt tickets to the first ever SSPS Prom, held at Monks Yard. Our Young People were excellent company, and their social skills and behaviours were immaculate.  16-17 SSPS Outcomes
During last academic year we introduced the use of 'Thrive' for all our students. 'Thrive' is a way of identifying the gaps in a child or young person's development and suggests ways to support them. This, in turn, supports a student to be able to re-engage with their learning and to be successful in their long term school placement. 100% of students who were assessed over the past year made at least a 10% improvement in their social and emotional skills as a result of the Thrive approach. (please see the link on the bottom of the page for further details)
SSPS continues to provide education for young people across South Somerset who are unable to access their mainstream school. This may be for social and emotional reasons, for medical or mental health reasons, or because they have been Permanently Excluded. We strive to ensure our students are not disadvantaged, and continue to work tirelessly to ensure that their academic outcomes and long term life chances are not unduly affected by attending a PRU for part of their education. All students at SSPS have a destination so in addition to our Year 11's,  a number of our younger students to return successfully to their mainstream schools, and for other Students we have helped them to  find places at permanent specialist provisions in Somerset.
Our vision remains strong; in the words of the poet Maya Angelou:  'My vision is not that you survive, but that you thrive with passion, compassion, humour and style'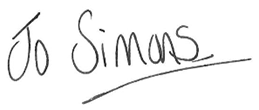 Area Headteacher / SENCO

South Somerset Partnership School